Facilities & Services
Sky Star four suites hotel offers a wide array of fascinating rooms with non smoking floor, entertainment and gourmet outlets on the premises, Meeting point longue and Seminar/Function room, Limousine service, Security System, Outdoor swimming pool, Gym, Massage Parlor, Health spa and Spacious parking lot.
Services
Cool welcome drink on arrival
Complimentary Buffet breakfast
Complimentary Birthday Cake
Complimentary WiFi (In room & Public Area)
Chauffeured Limousine
Round the clock front desk, concierge and room service
Laundry and Luggage Storage
Wheel-chair and wheel-chair access toilet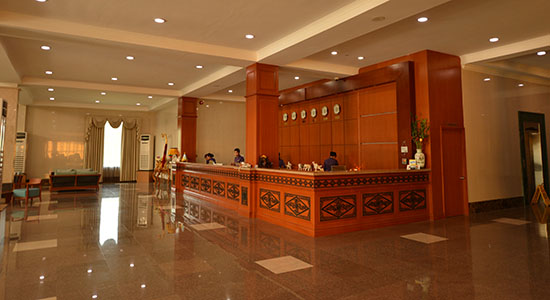 Be "SAFE" with our Sound Security System
In addition to CCTV System, Security Guards, 24 hours Security for the safety of the whole precinct, each suite is equipped with Keycard access control, Smoke detector, Fire Alarm System, Fire Extinguisher and Evacuation plan.

Special offers and Promotion
Save your money with our Seasonal promotion Wedding package for dinner and tea reception with lavish complimentary including a framed wedding photo as a gift, the immediate reflection of your lifetime moment right after your wedding (If 205-300 pax above).

Shopping
Visit our gift shop for souvenirs and home-coming presents
Sky Star's SPECIAL Suites
Deluxe, Superior Suite, Executive Suite and Presidential Suite, a total of 119 with a mix of elegant and modern décor, are comfortably furnished with keycard locks, air conditioners, a mini-bar, a wide selection of TV channels with 40" LCD flat screen and above all a mini-safety deposit box for your precious properties.
Enjoy comfort warmth and feelings you can experience only at home, be entertained and cocooned from the outside world in our cozy suites with first-class in-room facilities.
Strength and Spiritual Comfort
Space is our greatest asset. In addition to Royal Ball Room, open-air poolside and its extension on the second level impart you another venue option for Parties for other personal occasions and memorable events. Release your headache and save your time with our comparatively spacious basement parking lot and light traffic in its vicinity. You can use all Visa Master Cards and MPU card.
Recreation and health benefits
Take your time and stay fully relaxed and healthy by visiting outdoor swimming pool surrounded by lush tropical plants, Pool bar, well-equipped indoor Gym, Sauna, Massage parlor and Beauty spa. Our broad and lengthy driveway serves you the best walkway, so take a fresh and rejuvenating stroll in the morning and evening, or get a peace of mind and fresh air out there at our landscaped garden.
Events
Wedding, Parties, Product Launching and special events
Stylish lofty Royal Ball Room on lobby level promises every effort of our team to cater to your personal choices the way you want your event and special occasion go.
Trust us for your Big Day and enjoy Once-in-a-life-time Celebration with your soul mate in an exceptional way
Ideal for Gathering and Gala Dinner with extravagant buffets and cocktail and a great fun with karaoke (available upon your request)
For large size seminar, Music concert and product launchings, Royal Ball Room is the best
The arrangement of disco light and LED screen are available
Meeting and Conferences
Four meeting rooms on first level are at your disposal with full meeting facilities for confidential business meetings, conferences, seminars and workshops. Our efficient and trained team will go every detail to meet your needs and requirements.
Dining & Foods
Olive Restaurant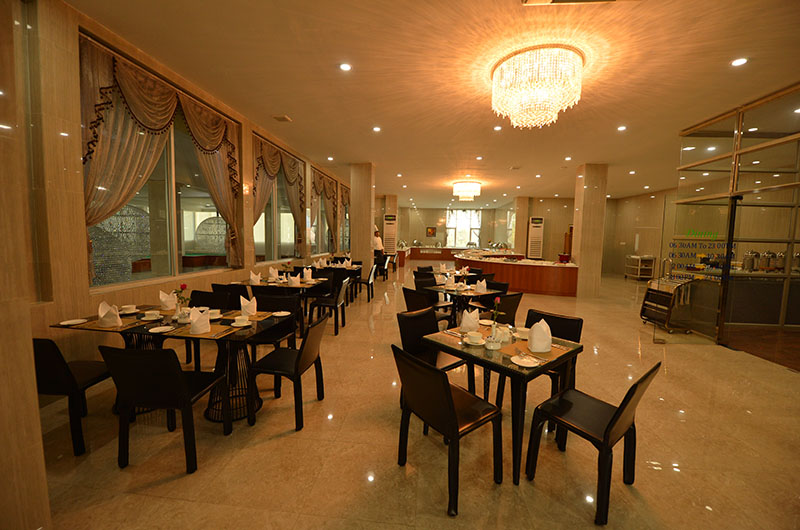 A classy restaurant with a relaxed ambience and an elegant seating capacity of over 60 serves both traditional and international cuisine. Olive's hearty buffet breakfast is accompanied by traditional festival snacks during seasonal significant festivals. Try our snacks and feel involved in Myanmar's festivities. For your dining options, we have a trendy new menu, plus a specially designed child menu. Savor the taste of authentically prepared dishes melt deliciously in your mouth and tingle in your taste buds.
Sky Café & Pastry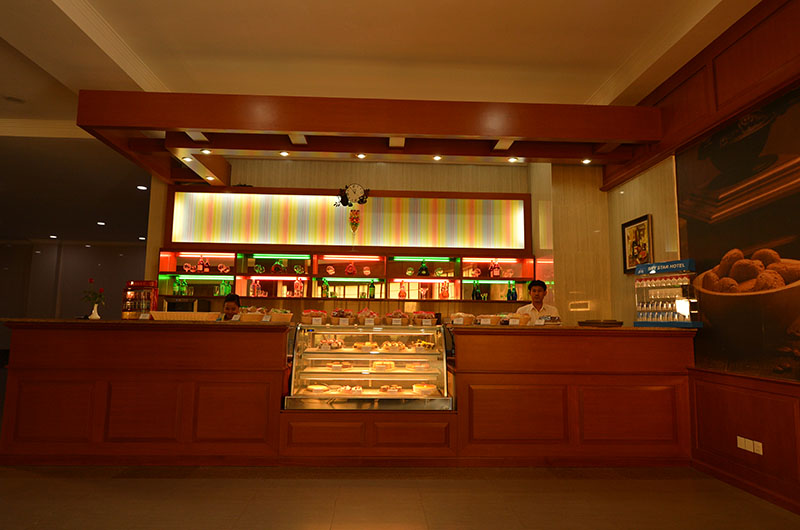 It's undeniable that a steaming cup of hot drink and freshly-made seasonal fruity juice will definitely rejuvenate and lift your spirit up at any time of the day. Have a refreshing drink with our home-made bread and cake at Sky Café, open up to 11 pm. Our pastry is happy to be part of your importation occasion (Birthday, Wedding, Christmas and etc) with our freshly baked cakes. So, get your order and we'll make your occasion unique and complete.